2022 CISO Survey of Small Security Teams
Small security teams face the same level of threats as enterprises with a fraction of the resources. We conducted a survey to understand how CISOs of small security teams are handling key industry challenges – like skills gaps, technology overlap, and tools built for and focused on larger enterprise security teams.
Our analysis revealed a growing cultural shift in how small security teams approach their unique challenges.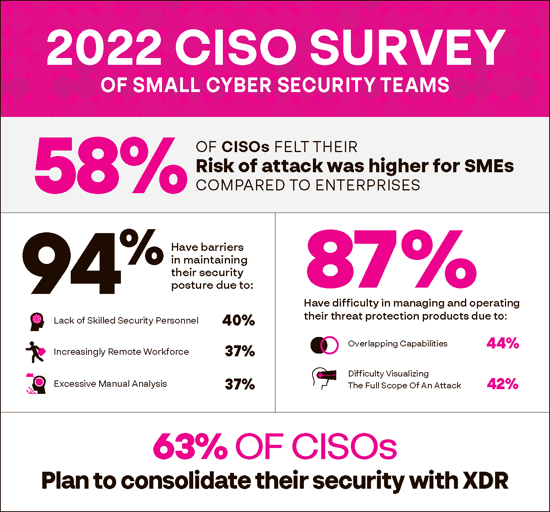 Watch this on-demand webinar to get a deep dive on these results and discover:
The top challenges for small security teams
Where CISOs are investing their budgets
Top 10 breach prevention tech in use vs. what is being planned for
And more!