eBook
A Guide to Stress-Free Cybersecurity for Lean IT Security Teams
There was a time when lean IT security teams could only look at their larger, more well-funded teams with envy. Fortunately, better technologies and an increase in knowledge have made stress-free security a reality for lean IT security teams. Today, it's not about who has the most toys or the biggest security budget, but who can build the best strategy.
Watch XDR, Response Automation and 24X7 MDR in Action
Watch Demo
or schedule a live demo
By clicking submit I consent to the use of my personal data by Cynet in accordance with
Cynet's Privacy Policy
and by its partners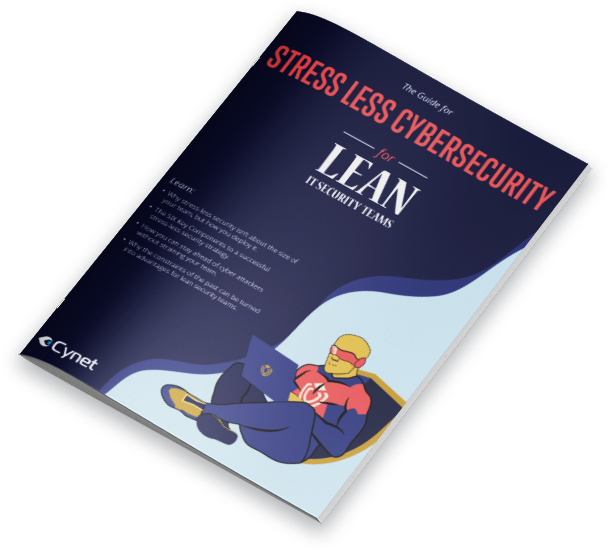 Read our newest guide to learn more about how:
Stress-less security isn't about the size of your team, but how you deploy it
The SIX Key Components to a successful Stress-less security strategy (prevention, detection, correlation, investigation, remediation, and oversight)
You can stay ahead of cyber attackers without straining your team
The constraints of the past can be turned into advantages for lean security teams
Download the guide now!