The ultimate templates to assess the performance of your security team in 2019 and set KPIs for 2020.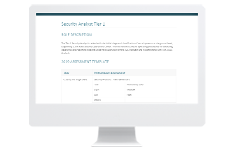 Use the templates as-is or customize them to the roles and positions on your security team.
Meet with each team member to evaluate their 2019 performance and set up operational KPIs for 2020.
Leverage the template for continuous performance monitoring throughout 2020.
Simply download the templates, and it's ready to use!