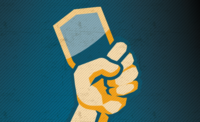 Unlike common misperceptions, sound cyber resilience is not only for the large and resourced enterprise. The fact is, that following a well-defined set of best practices can make the common mid-sized organization as resilient to cyberattacks as any fortune 500 company.
In this webinar you will learn:
Map the most critical breach concerns
Identify and prioritize cyber gaps
Use NIST controls framework to strategically build your cybersecurity posture
Join Brian Haugli, partner and co-founder of Side Channel Security, and Yiftach Keshet, Director of Product Management at Cynet to learn how to radically uplift your resiliency to cyberattacks.