Accelerate and optimize the evaluation process of XDR solutions with ready-made RFPs: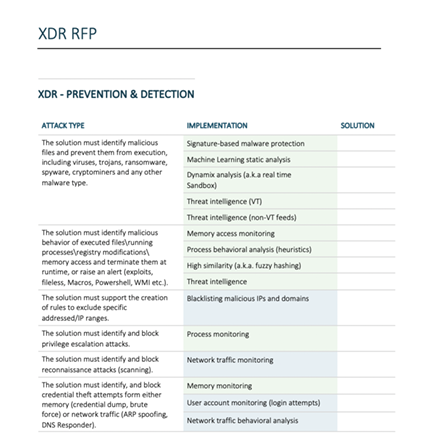 Profound and clear mapping of critical security and operational functionalities.
Founded on the accumulated knowledge of multitude security professional.
Designed to help security professionals with emerging XDR projects.
Simply download the RFP and send to your evaluated vendors.